News and Events
News and Events
News
February 03, 2017
Parkinson's Disease Research Project at CiRA
Main points:
The clinical strategy has been changed from autologous to allogeneic transplantation.
The time to commence the first clinical trial is undecided.
Current Update:
Professor Jun Takahashi is leading a group at CiRA that is applying iPS cell technology to a new clinical therapy for Parkinson's disease. This work is done with the support of the Japan Agency for Medical Research and Development (AMED). The initial plan for this project involved the reprogramming of the patient's own cells to iPS cells, which would then be differentiated to neurons and transplanted back to the patient (autologous transplantation).

The Pharmaceutical Affairs Law, which was enacted in 2014, changed the regulatory environment in Japan. In addition, the CiRA iPS Cell Stock for Regenerative Medicine began distributing iPS cells for clinical use in the summer of 2015. Considering also the cost of autologous transplantation, the project has been redesigned to use iPS cells from the iPS cell stock for allogeneic transplantation.
Future plans:
Non-clinical trials and consultation with PMDA (Pharmaceutical and Medical Devices Agency)
↓
Application to and approval from the Kyoto University Institutional Review Board
↓
Submit proposal to the Minister of Health, Labour and Welfare through the PMDA
↓
Patient recruitment
↓
Cell transplantation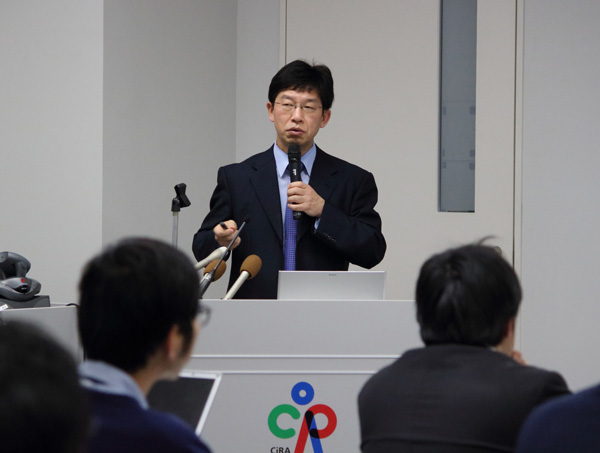 Professor Jun Takahashi