News and Events
News and Events
News
July 12, 2017
CiRA Reporter Vol.11 is available now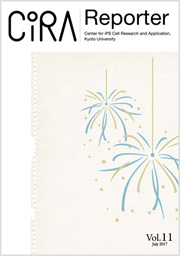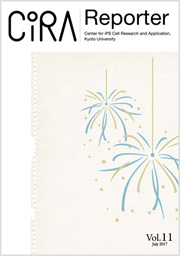 CiRA has published its newsletter, "CiRA Reporter."
You can read latest research findings and our other activities at the website below.

---
Correction
In page 10 of CiRA Reporter Vol.11, the title of Professor Haruhisa Inoue's paper published in Science Translational Medicine was wrongly stated. It should have written "The Src/c-Abl pathway is a potential therapeutic target in amyotrophic lateral sclerosis."