News and Events
News and Events
News
December 17, 2019
T-CiRA Brochure Now Renewed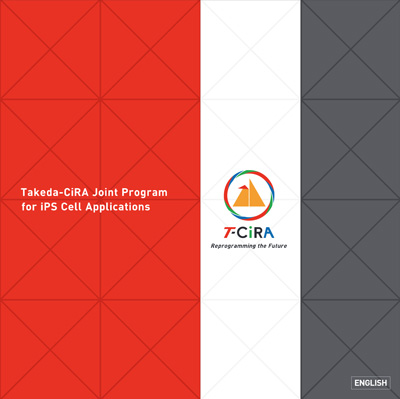 The brochure of the Takeda-CiRA Joint Program for iPS Cell Applications (T-CiRA) has renewed and is available on the CiRA website.

T-CiRA, launched as a joint research program between Takeda Pharmaceutical Company Ltd. and CiRA in 2015 has expanded to 11 projects led by 9 principal investigators from CiRA, Tokyo Medical and Dental University and RIKEN. The program aims to develop innovative treatments for heart failure, type 1 diabetes, neuro-psychiatric disorders, cancer and intractable muscle diseases.

Find out the collaborative works in the brochure.