News and Events
News and Events
News
August 07, 2018
【Report】Science Writing Workshop
On August 2, Thursday, CiRA held a science writing workshop "Different Interests Demand Different Strategies in Science Communication." Thirteen people, including CiRA members, took part in this event.

Dr. Peter Karagiannis, a specially-appointed junior associate professor and a member of the International Public Communications Office (CiPCO) at CiRA, gave a lecture about his experience at the Santa Fe Writing Workshop, which was held last May at New Mexico, the U.S.

To learn the difficulty of summarizing a story in short words, the participants were required to write a 150-word story that introduces Kyoto to a tourist as homework. At the workshop, they read scientific articles that were published in newspapers, websites and magazines.

From the workshop, the participants learned the key elements of writings to convey the information effectively to people. They actively participated in the workshop by discussions about the scientific articles and exchanging opinions on such topics as how to write effective lead sentences.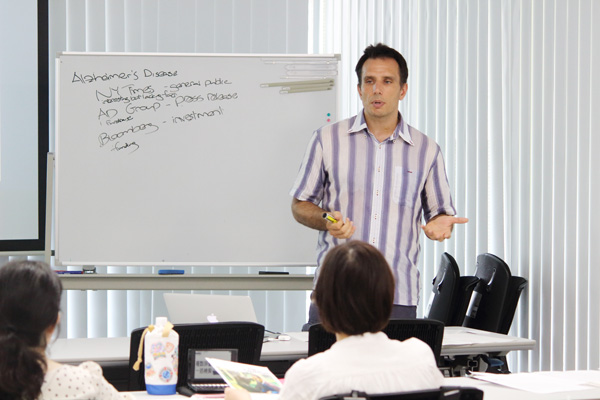 Dr. Peter Karagiannis talks about
writing scientific stories.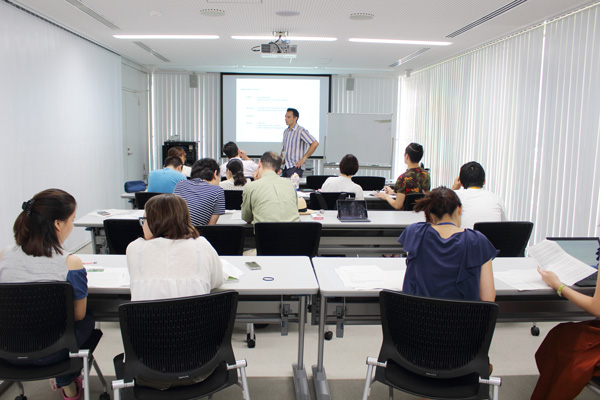 Participants conduct an exercise.