News and Events
News and Events
News
August 28, 2020
CiRA 10th anniversary special exhibit will open on Saturday, September 5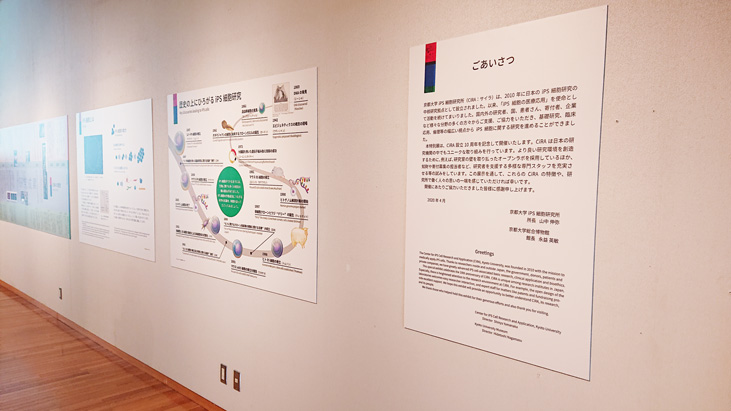 This April, CiRA celebrated its 10th anniversary. In commemoration of this, we were planning to hold a special exhibition "The Journey of iPS Cell Research - The World of CiRA -" at the Kyoto University Museum from Wednesday, April 8th. The event was postponed due to the spread of coronavirus infection.

This time, the Kyoto University Museum will open on Saturday, September 5th, and this special exhibition will also be held until November 8th (Sunday).

Please note that the museum has introduced an advance reservation system for viewing exhibitions. For more information, please see the website of Kyoto University Museum.