News and Events
News and Events
News
April 07, 2022
CiRA International Symposium 2022
CiRA held an online scientific meeting -- the "CiRA 2022 International Symposium -Advancing iPS Cell Research Through Collaboration" -- for stem cell researchers and students on February 16 and 17, 2022.

CiRA has organized international symposia regularly since 2012 to disseminate research activities and promote iPS cell research, inviting leading researchers from around the world. This year, CiRA hosted its 8th symposium sponsored by iPS Academia Japan, Inc., T-CiRA, Orizuru Therapeutics, Inc., and the CiRA Foundation.

Eighteen scientists from Australia, China, Japan, Switzerland and the US gave lectures on their latest research findings, and approximately 550 researchers and students, including 220 from overseas, participated. All lectures and 40 poster presentations, with the exception of the keynote speech, were available for viewing online one week prior to the event date.

During the two days, some programs were held on live. Associate Professor Maria Barna of Stanford University gave a live keynote lecture on the second day. The invited speakers were divided into four panel discussion groups with a theme of "Disease Modeling," "Pluripotency," "Gene Regulation" or "Development and Aging" and had discussions with the registrants. In addition, in two workshops, two former CiRA researchers talked about their carrier paths and how they found new positions during the pandemic.

For more information about the symposium, visit here.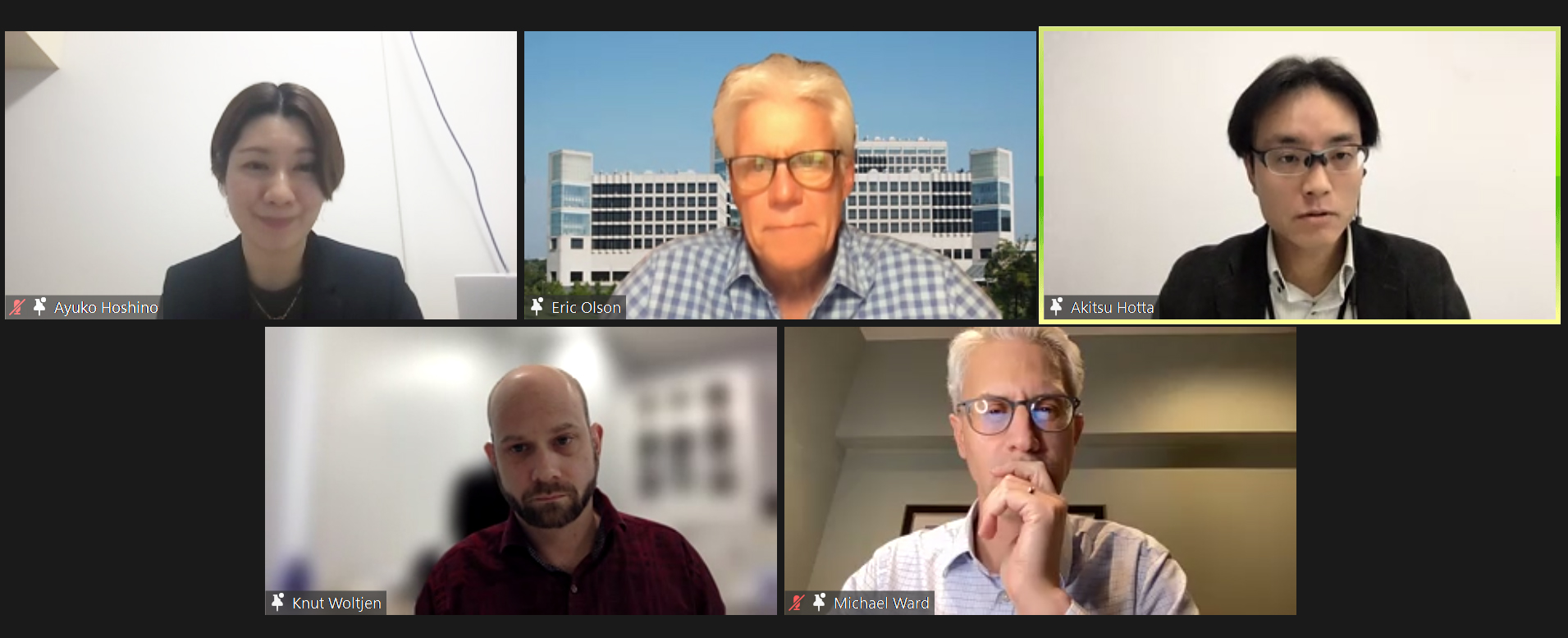 Scientists discuss in an online panel session at the CiRA International Symposium 2022