News and Events
News and Events
News
February 01, 2023
2023 CiRA Research Internship Program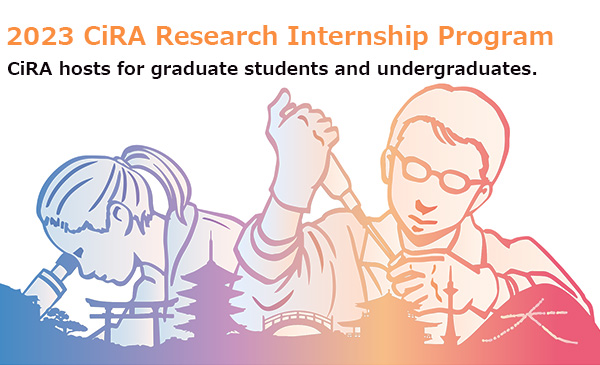 CiRA has opened calls for the Summer Internship Program. Details are available at here.

The program invites undergraduate and graduate students interested in joining CiRA as a student or postdoctorate researcher later in their studies or career to attend a CiRA lab for approximately 6 weeks sometime between June and October, although exact dates are flexible.

For applicants attending foreign universities, note that the application deadline is March 17 (Fri.), 2023.