Research Activities
Research Activities
Publications
June 17, 2016
CiRA-ISSCR meeting review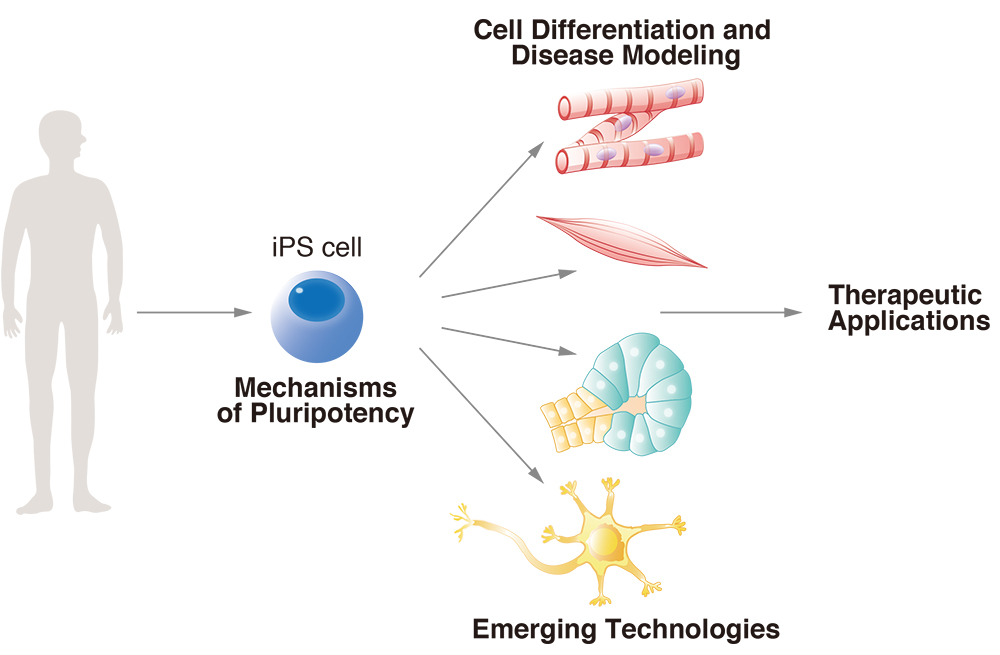 The four key themes of the CiRA/ISSCR symposium. The meeting addressed fundamental questions in developmental biology through to the clinical application of stem cells.
The potential of iPSCs.
For those unable to attend the CiRA-ISSCR symposium last March 22-24, Development has published a Meeting Review summarizing the event. The article covers the presentations given by all the invited speakers and discussion about present and future iPS cell-based therapies.
Paper Details
Journal: Development 2016 143: 2039-2043

Title: Ten years of induced pluripotency: from basic mechanisms to therapeutic applications

Authors: Peter Karagiannis, Koji Eto