News and Events
News and Events
Home
 › 
News and Events
 › 
2011
 › Researches › CiRA has recently appointed six researchers its principal investigators
News
September 26, 2011
CiRA has recently appointed six researchers its principal investigators
CiRA has recently appointed six researchers its principal investigators.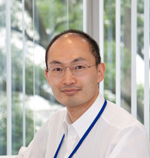 Noriyuki Tsumaki, M.D., Ph.D. was appointed as a principal investigator of the Department of Cell Growth and Differentiation, CiRA, on June 1. After graduating from the School of Medicine, Osaka University, he worked as an orthopedic surgeon for Osaka University Hospital and Osaka Police Hospital. He conducted fundamental research on the formation of cartilage and bone and their differentiation at Osaka University and the National Institute of Health (NIH) in the U.S. Last January, Tsumaki announced that his group succeeded in generating cartilage by using a direct reprogramming technique. At CiRA, Tsumaki seeks to develop technology to differentiate iPS cells into cartilage cells in addition to direct induction technology with the aim to establish human models of intractable cartilage diseases.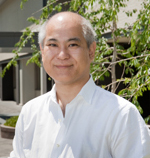 Yoshiya Kawaguchi, M.D., Ph.D. also joined CiRA on June 1. After receiving a M.D. from Kyoto University, he has worked as a surgeon for the Kyoto University Department of Hepatobiliary Pancreatic Surgery and Transplantation and other hospitals. He conducted various studies including the formation mechanism of pancreas at Kyoto University and Vanderbilt University.
Kawaguchi works on research on the induction of pancreatic endocrine cells using iPS cells. He endeavors to elucidate the formation mechanism of mammalian pancreas considering the evolution of vertebrate animals with the aim to create pancreases good enough for the treatment of diabetes.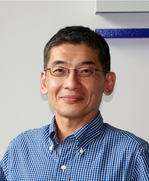 Koji Eto, M.D., Ph.D. became a professor at CiRA on July 1, after serving as an associate professor of the Stem Cell Bank of the Center for Stem Cell Biology and Regeneration Medicine, Institute of Medical Science, the University of Tokyo. He graduated from the School of Medicine, Yamanashi University, the former School of Medicine, Yamanashi Medical University, and worked as a physician at Toranomon Hospital. He, then, went to the Scripps Research Institute in the U.S. and conducted basic research to understand the mechanism of platelet activation. After returning to Japan, Eto has been carrying out research to develop peripheral techniques in order to differentiate mouse and human embryonic stem (ES) /iPS cells into platelets and other blood cells. He strives to develop of a system to create and supply platelets, red blood products and hematopoietic stem cells for the clinical implementation by using an iPS bank.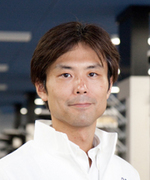 Hirohide Saito, Ph.D., took a associate professor post at CiRA on July 1. Intrigued by a hypothesis that RNA played an important role in the origin of life, he went to the City University of New York for study after graduating from the Department of Chemistry and Biotechnology, School of Engineering, the University of Tokyo. He was selected as a researcher of the the Hakubi Project to Foster and Support Young Researchers at Kyoto University in 2010. Saito aims to establish precise and dynamic technology to induce iPS cells of high safety and purity to differentiate into target cells by using the already-developed artificial RNA switch system. He further seeks to develop new artificial-RNA-based technology to control gene expression.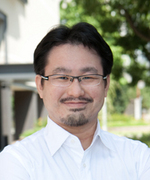 Makoto Ikeya, Ph.D. became an associate professor at CiRA, on July 1, appointed as a principal investigator at the Department of Cell Growth and Differentiation. After obtaining a Ph.D. from the Graduate School of Science, Kyoto University, he moved to the RIKEN Center for Developmental Biology to work on research on BMP signal for the generation of cartilage and kidney. After working for the Institute of Molecular Embryology and Genetics as an associate professor at Kumamoto University, he came back to Kyoto University to conduct studies on mesenchymal cells. Ikeya's efforts are focused on elucidating the mechanism of diseases damaging bones and cartilages, and on developing new drugs with the use of disease-specific iPS cells.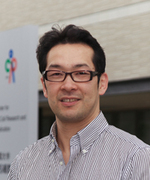 Megumu Saito, M.D., Ph.D., a pediatrician, was promoted to a lecturer and a principal investigator on July 1. After graduating from the School of Medicine, Kyoto University, he worked for the Kobe City Medical Center General Hospital, the National Center for Child Health and Development, and Shizuoka Children's Hospital. Entering the path to become a scientist, he has conducted research on gene analysis and gene diagnosis of child's immunity disorder, and the explanation of its etiology, and immunological response of cells of the innate immune system. Saito currently works on the pathology analysis and the development of treatment for intractable child diseases using patient-specific iPS cells. He also investigates the differentiation of hematopoietic supportive cells and hematopoietic stem cells.