News and Events
News and Events
News
January 12, 2022
2022 CiRA Award Winner
A ceremony for the 9th CiRA Award was held on Wednesday, January 5. In order to prevent the spread of the COVID-19 infection, the ceremony was held onsite and online, with a small number of CiRA members, including principal investigators, gathering in the auditorium while wearing masks, and other CiRA members participating online.

This award was established in 2014 in accordance with the regulations of Kyoto University and funded by the iPS Cell Research Fund. It is aimed at recognition of faculty members whose achievements in education and research at CiRA, as well as in the administration and management of the institute, social contributions, and other activities, have been recognized as outstanding.

This year, Professor Noriyuki Tsumaki (Dept. of Clinical Application) received the award.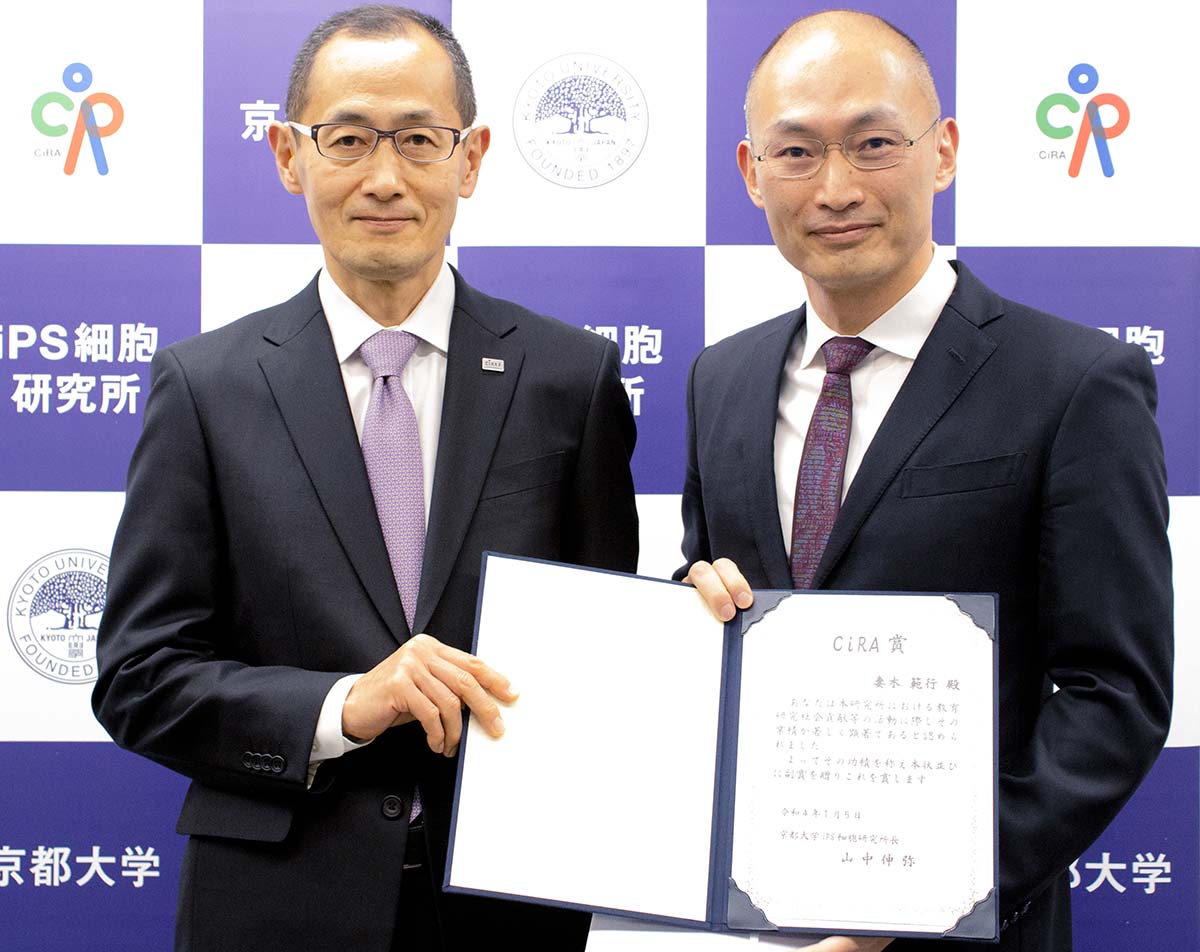 Director Shinya Yamanaka (left) and Professor Noriyuki Tsumaki (right) at the CiRA Award ceremony
Professor Tsumaki has developed technology to induce the highly efficient differentiation of cartilage from human iPS cells and started clinical research on iPS cell-derived cartilage transplantation for articular cartilage damage. He has also been recognized for his significant contributions to CiRA, including serving as Director of the Animal Research Facility for the past two years.

In his New Year's address, Director Shinya Yamanaka said, "2022 will be a year of great change for CiRA," expressing his gratitude to researchers, research supporters, and donors of CiRA. He wished CiRA a wonderful start as he will hand over the role of director to Deputy Director Jun Takahashi in April.