News and Events
News and Events
News
February 03, 2022
The Fourth CiRA Encouragement Award
On January 31, Dr. Bo Wang, a researcher in the Prof. Shin Kaneko lab, received the 4th annual CiRA Encouragement Award. The award recognizes CiRA scientists under 40 years old who have made remarkable achievements to the life sciences and is financed by the iPS Cell Research Fund.

Dr. Wang has succeeded in gene editing and differentiating iPS cells into T cells and evaluated them using in vitro and new in vivo assays. This method makes it possible to preserve antitumor effects while reducing immunogenicity, which is why the research was recognized as outstanding for realizing therapies using hypoimmunogenic iPS cells.
(For details of his research, check the article https://www.cira.kyoto-u.ac.jp/e/pressrelease/news/210518-000000.html)

During the award ceremony held at the CiRA auditorium and Zoom, CiRA Director Shinya Yamanaka, who took part online, praised Wang for his work, saying, "It is such a pleasure for me to honor this promising researcher, Dr. Wang." CiRA Deputy Director Junya Toguchida handed a certificate of recognition, a trophy and prize to Wang, who also won a CiRA Encouragement Award in 2019.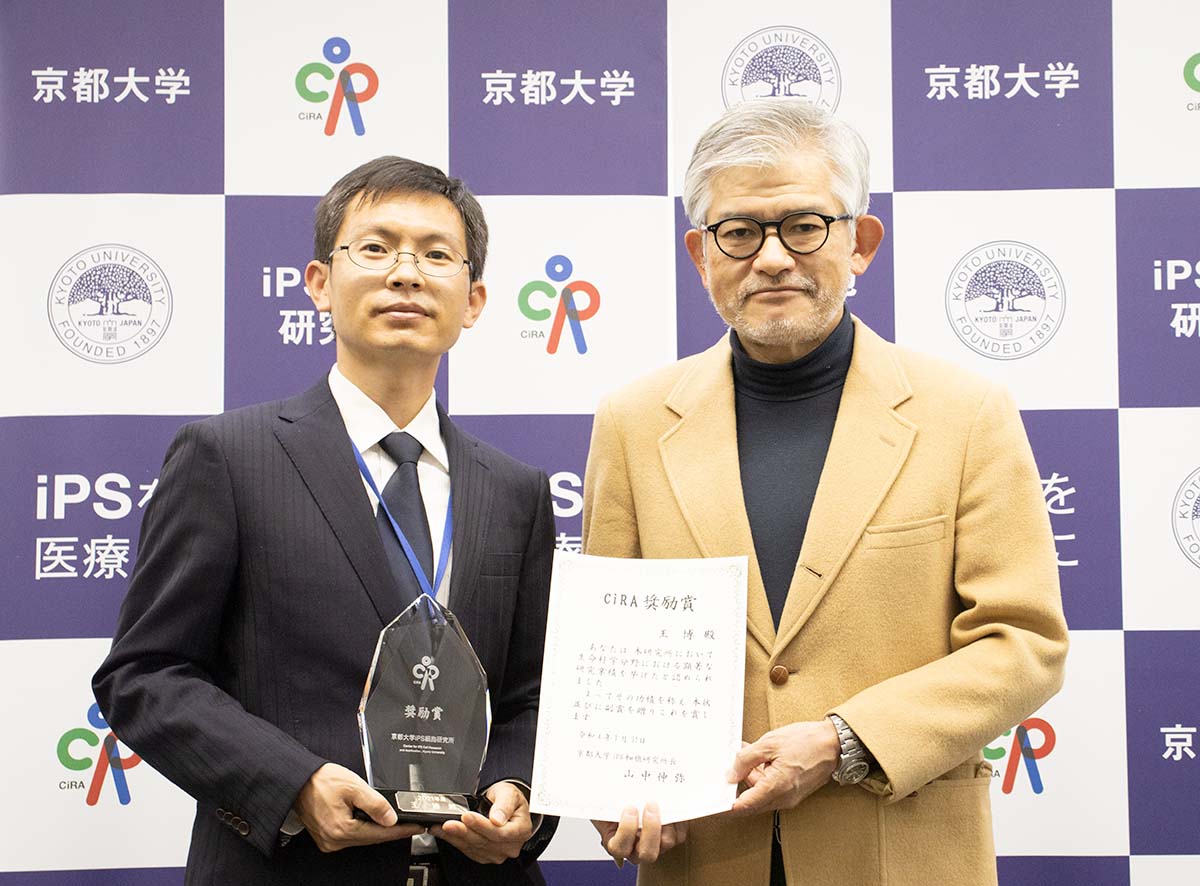 Dr. Bo Wang (left) and Deputy Director Junya Toguchida (right)
at the CiRA Encouragement Award ceremony