Research Activities
Research Activities
Principal Investigators
Dept. of Cell Growth and Differentiation 
Kenji Osafune (Professor)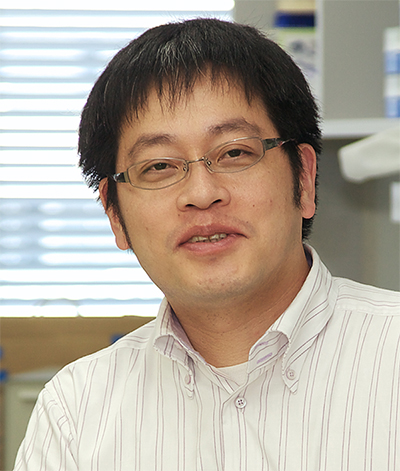 Kenji Osafune M.D., Ph.D.
Contact: osafune-g*cira.kyoto-u.ac.jp

Please change * to @
Research Overview
Our laboratory is focusing on the in vitro regeneration of kidney, pancreas and liver from human iPS cells for use in transplantation and development of new drugs in the treatment of intractable diseases, such as chronic renal failure, diabetes mellitus and liver failure. We are investigating the establishment of an efficient method for the differentiation of iPS cells into renal, pancreatic and hepatic lineages. In addition to treatment with growth factors, we will screen low-molecular-weight compounds to discover agents with the ability to induce the differentiation of iPS cells into these three lineages. Through this work, we aim to advance studies in: (1) analysis of human embryology, (2) development of a cell therapy strategy, (3) disease modeling, and (4) new drug discovery.
Kidney regeneration from human iPS cells for clinical application