News and Events
News and Events
News
April 05, 2022
New appointments
Professor Jun Takahashi was appointed new Director of CiRA on April 1, taking over the post from Professor Shinya Yamanaka, who was appointed Director Emeritus.

Professor Shin Kaneko and Professor Yoko Hamazaki were appointed Deputy Directors. Program-Specific Research Center Professor Junya Toguchida was appointed Advisor and Specially-Appointed Professor Toru Kawamura was appointed Assistant Director.

Former Assistant Professor Mio Iwasaki of the Department of Life Science Frontiers was appointed Principal Investigator and Junior Associate Professor.

CiRA held its annual meeting the same day at the beginning of the fiscal year 2022. To prevent the spread of COVID-19 infections, most of its members participated in the meeting online.

New Director Takahashi delivered his message to CiRA members. He stated that CiRA will maintain its mission of "Medical application of iPS cells and iPS cell technology" and its four goals to 2030 to promote research activities. He also emphasized the importance of "respect and gratitude," "independence and autonomy," and "challenge and leap forward" in order to achieve the mission and the goals.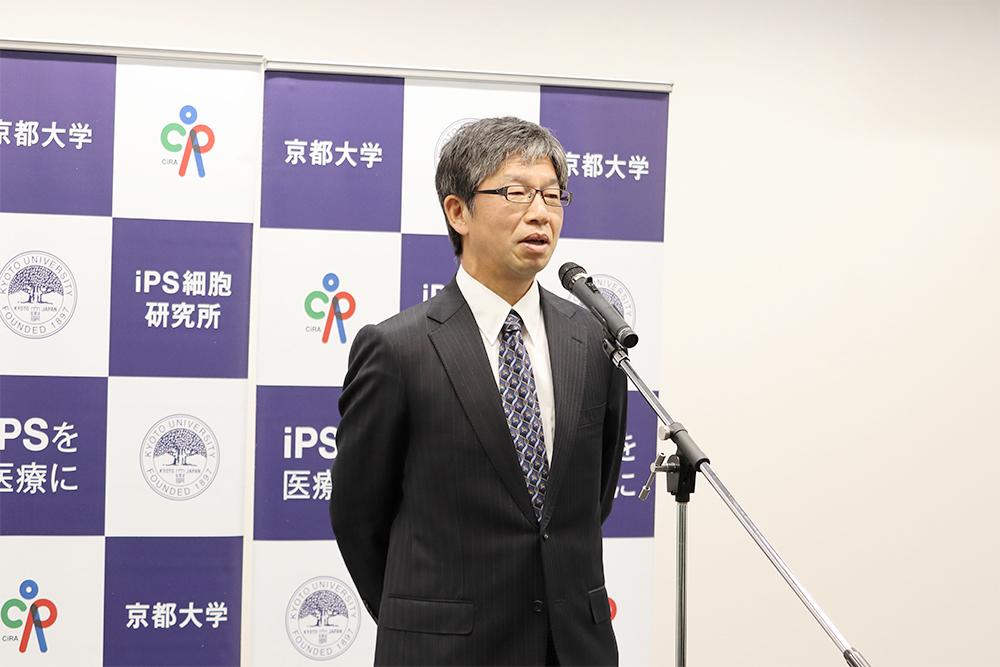 Director Jun Takahashi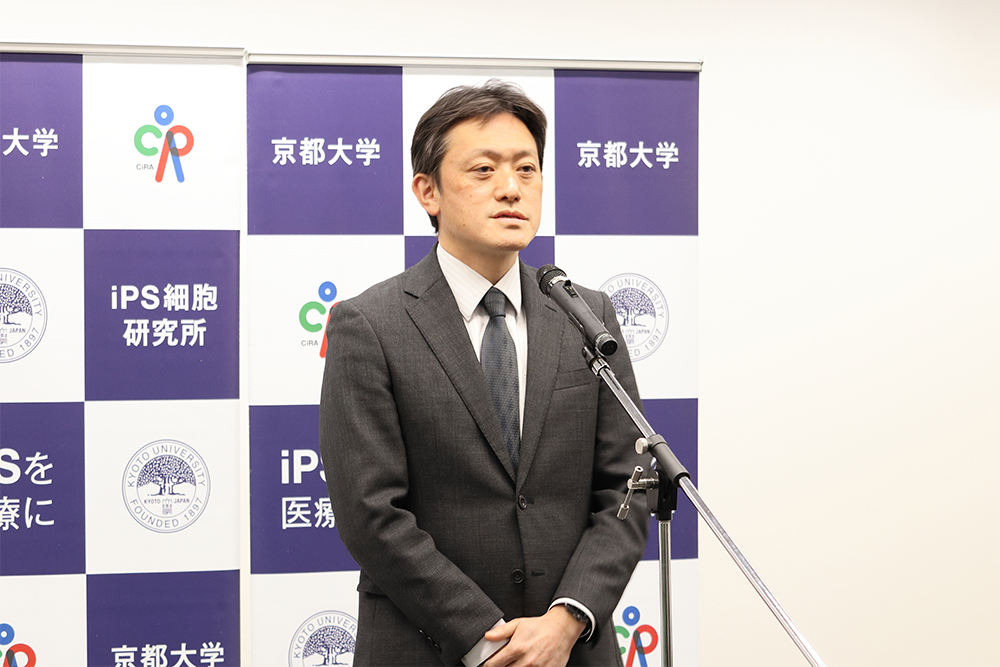 Deputy Director Shin Kaneko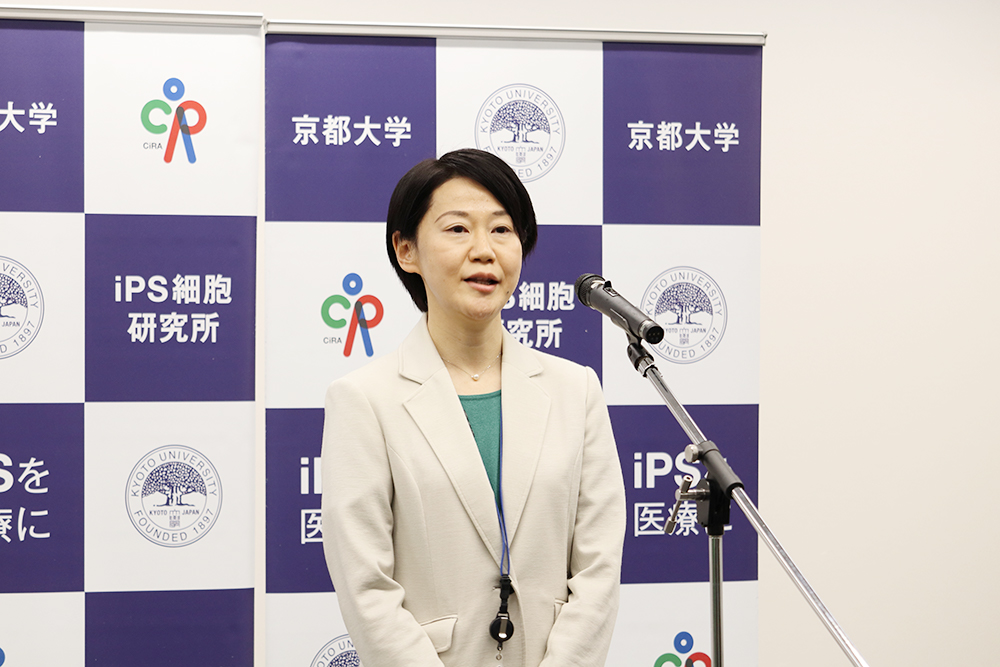 Deputy Director Yoko Hamasaki