Research Activities
Research Activities
Principal Investigators
Dept. of Fundamental Cell Technology 
Naoki Harada (Associate Professor)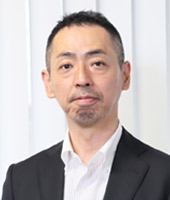 Naoki Harada Ph.D.
Contact: harada-g*cira.kyoto-u.ac.jp

Please change * to @
Research Overview
One of CiRA's goals in the ten years since its foundation has been to build an iPS cell stock for use in regenerative medicine. The idea is to create in advance a stock of iPS cells for use in transplantation therapy which will be generated from the somatic cells of HLA-homozygous donors. CiRA is now engaged in preparations to become a base for development of the cell stock with the aim of beginning supply to research institutions by the end of fiscal 2014.
The iPS cell stock will be created at CiRA's in-house Facility for iPS Cell Therapy (FiT) in compliance with GMP (Good Manufacturing Practice), with each cell line subjected to the full range of microbial and viral contamination tests and evaluation of cell properties. The evaluation process, which is currently undergoing optimization, will consist of testing for residual presence of reprogramming plasmids, evaluation of pluripotent differentiation potential, and testing for chromosomal abnormalities and genetic mutations.
Worldwide evaluation methods and quality standards for cells used in regenerative medicine have yet to be established, but fundamental studies are in progress in this area. With the aim of realizing regenerative medicine at the earliest possible stage, we are working with researchers and experts from inside and outside our institution to formulate a code of best practice.