Research Activities
Research Activities
Principal Investigators
Dept. of Fundamental Cell Technology 
Naoki Harada (Associate Professor)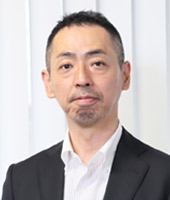 Naoki Harada Ph.D.
Contact: harada-g*cira.kyoto-u.ac.jp

Please change * to @
Research Overview
My main responsibility is the operation of the Common Equipment Management Office, which supports the work of CiRA's research laboratories and consists of three Groups: FACS, Imaging, and Genome Analysis. Since December 2014, I have been office director, undertaking the activities described below to ensure its proper and conducive operation. In 2015, the assets shared within CiRA were surveyed to identify the maintenance and operation costs and frequency of use of each item and determine which should be maintained going forward as part of the common equipment stock. In 2016, based on each item's operating costs and utilization record, we estimated the yearly cost of its maintenance and operation. We formulated a maintenance and replacement plan up to FY 2022, restructured the budget for the following fiscal year, and formulated a plan for its execution. In 2017, we looked into an efficient system for collecting budget contributions before setting equipment utilization fees and beginning the operation of a charging system. Also, in 2017, we formulated a draft office budget, decided on a maintenance policy, formulated rules for equipment replacement and purchase, and laid down a review and approval procedure through a management committee made up of CiRA faculty members. In this way, we have created an appropriate internal proposal procedure operated by the committee members' decisions.

As office director, I aim to continue working for the smooth operation of the Common Equipment Management Office to contribute to strengthening CiRA's research foundations.