Research Activities
Research Activities
Principal Investigators
Dept. of Fundamental Cell Technology 
Naoko Takasu (Professor)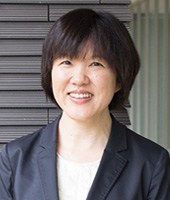 Misao Fujita MS, MPH, Ph.D.
Contact: takasu-g*cira.kyoto-u.ac.jp

Please change * to @
Research Overview
Our lab conducts research and development to establish basic infrastructure for the purpose of new regenerative therapies and medicines. We view ourselves as a support group for other research teams that are applying iPS cells to treat specific diseases.
1) Efforts at regenerative medicine
A primary project of our laboratory is to manufacture clinical-grade iPS cells at the Facility for iPS Cell Therapy (FiT).

FiT is a repository for clinical-grade iPS cells (iPS cell stock) that are to be used for cell transplantation therapy and is a major CiRA effort for promoting regenerative medicine. The stock is to consist of iPS cells generated from HLA homozygous donors, which increases the likelihood of finding a donor match for patients. The recruitment of donors is being done in partnership with the Japanese Red Cross Society (JRCS). In August 2015, CiRA began distributing its stock to research institutes and other organizations for the purpose of clinical application.

As we increase our partners using blood donations from JRCS as well as from bone marrow and cord blood banks, we aim to generate more iPS cells for regenerative medicine.
2) Efforts at drug discovery
iPS cells can be made from patient's somatic cells. These patient iPS cells allow us a human model for testing the effectiveness and toxicity of experimental drugs.

To advance the development of new medical therapies, we are also establishing a bank that carries patient iPS cells. At the same time, we are making a bank that houses iPS cells from healthy donors. These cells are to be made available to academia and industry through Riken BioResource Center for research.
iPS Cell Stock for Regenerative Medicine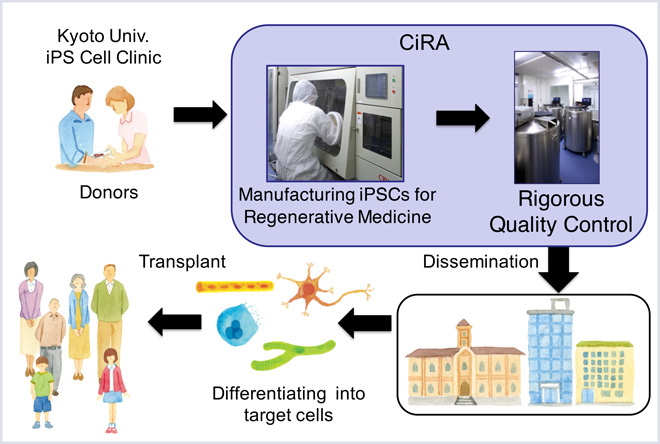 Patient iPS Cell and Human iPS Cell Bank